Download Power Clean-Remove Duplicate Photos & Scan Network 2.2.1 for iPhone & iPad
Category: Utilities,
Name: Power Clean-Remove Duplicate Photos & Scan Network
Version: 2.2.1
Download size: 27.96 MB
Date: 2016-05-23T13:48:32Z
Publisher: LIONMOBI HOLDING LIMITED
Rating: 4+
License: Free
Compatible devices: iPadPro-iPadPro, iPadMini3Cellular-iPadMini3Cellular, iPhone6Plus-iPhone6Plus, iPadMini4G-iPadMini4G, iPhone6s-iPhone6s, iPadMini3-iPadMini3, iPhoneSE-iPhoneSE, iPad612-iPad612, iPhone6sPlus-iPhone6sPlus, iPad2Wifi-iPad2Wifi, iPadMini4Cellular-iPadMini4Cellular, iPad74-iPad74, iPad72-iPad72, iPadMiniRetinaCellular-iPadMiniRetinaCellular, iPadAirCellular-iPadAirCellular, iPodTouchFifthGen-iPodTouchFifthGen, iPhone4S-iPhone4S, iPad73-iPad73, iPhone5c-iPhone5c, iPadPro97Cellular-iPadPro97Cellular, iPhone6-iPhone6, iPadMiniRetina-iPadMiniRetina, iPadFourthGen-iPadFourthGen, iPhone5s-iPhone5s, iPadProCellular-iPadProCellular, iPodTouchSixthGen-iPodTouchSixthGen, iPadAir2Cellular-iPadAir2Cellular, iPadMini4-iPadMini4, iPhone7-iPhone7, iPad23G-iPad23G, iPadAir-iPadAir, iPadThirdGen4G-iPadThirdGen4G, iPad71-iPad71, iPhone5-iPhone5, iPadAir2-iPadAir2, iPadThirdGen-iPadThirdGen, iPadMini-iPadMini, iPadFourthGen4G-iPadFourthGen4G, iPadPro97-iPadPro97, iPad611-iPad611, iPhone7Plus-iPhone7Plus
Note: If you are using device with Windows Phone or Android operation system, please scan the qr code
Use your smartphone to scan the QR CODE above to download this application
Share Power Clean-Remove Duplicate Photos & Scan Network with your friends !
DOWNLOAD NOW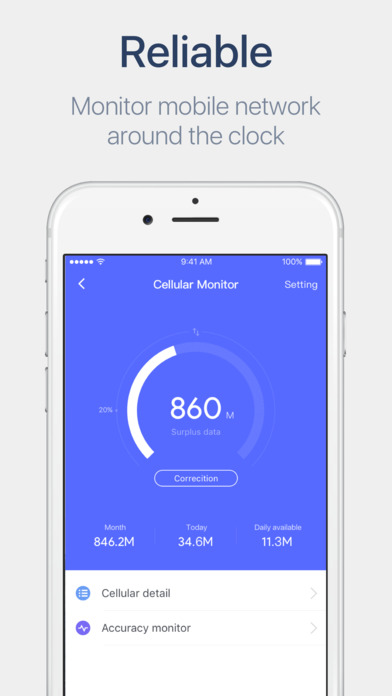 What is new in Power Clean-Remove Duplicate Photos & Scan Network?
Power Clean is a small, fast, practical clean tool. Power Clean provides features like clean out photos which have bad quality; Monitor and manage data usage; Test network speed.


Power Clean supports follow features:

Scan Photos quickly
Find out pictures that are not clearly enough, too faint or duplicated even boring! Also it can find out big videos, make fully use of storage by cleaning those unwanted photos.

Monitor data usage
Monitor and display network state around the clock. Warn user by sending alarm when an app occupies network heavily or data is about overused.

Network Speed Test
Show download and DNS speed. Speed test is available in Cellular networks and Wifi.

If you like Power Clean, please rate us in the AppStore!
Our team works hard to build the best app for you, welcome your feedback! Contact us at contact@lionmobi.com.
DOWNLOAD NOW
Tag: Power Clean-Remove Duplicate Photos & Scan Network , Power Clean-Remove Duplicate Photos , Scan Network
Leave a comment
Games and apps related to Utilities
Latest free apps and games