Download Angry Eyes Comic Photo Editor 3.0 for iPhone & iPad
Category: Photo & Video, Entertainment,
Name: Angry Eyes Comic Photo Editor
Version: 3.0
Download size: 31.86 MB
Date: 2015-07-11T03:07:32Z
Publisher: David Miller
Rating: 4+
License: Free
Compatible devices: iPhone5c-iPhone5c, iPhone8-iPhone8, iPad71-iPad71, iPhone6-iPhone6, iPadPro-iPadPro, iPhone5-iPhone5, iPadThirdGen4G-iPadThirdGen4G, iPadFourthGen-iPadFourthGen, iPadAir-iPadAir, iPadMini4-iPadMini4, iPadProCellular-iPadProCellular, iPadMini4Cellular-iPadMini4Cellular, iPadMini-iPadMini, iPad73-iPad73, iPhone5s-iPhone5s, iPhone4S-iPhone4S, iPhone6sPlus-iPhone6sPlus, iPhone7-iPhone7, iPhoneX-iPhoneX, iPadMini4G-iPadMini4G, iPadAirCellular-iPadAirCellular, iPadPro97Cellular-iPadPro97Cellular, iPadMini3Cellular-iPadMini3Cellular, iPad611-iPad611, iPadPro97-iPadPro97, iPadThirdGen-iPadThirdGen, iPad72-iPad72, iPad74-iPad74, iPadFourthGen4G-iPadFourthGen4G, iPad2Wifi-iPad2Wifi, iPhone8Plus-iPhone8Plus, iPadAir2-iPadAir2, iPhoneSE-iPhoneSE, iPadMiniRetinaCellular-iPadMiniRetinaCellular, iPodTouchFifthGen-iPodTouchFifthGen, iPadMini3-iPadMini3, iPhone6s-iPhone6s, iPadAir2Cellular-iPadAir2Cellular, iPad612-iPad612, iPadMiniRetina-iPadMiniRetina, iPhone6Plus-iPhone6Plus, iPhone7Plus-iPhone7Plus, iPad23G-iPad23G, iPodTouchSixthGen-iPodTouchSixthGen
Note: If you are using device with Windows Phone or Android operation system, please scan the qr code
Use your smartphone to scan the QR CODE above to download this application
Screenshot of Angry Eyes Comic Photo Editor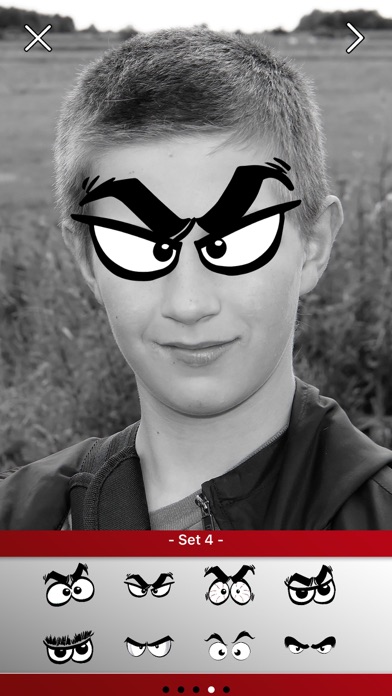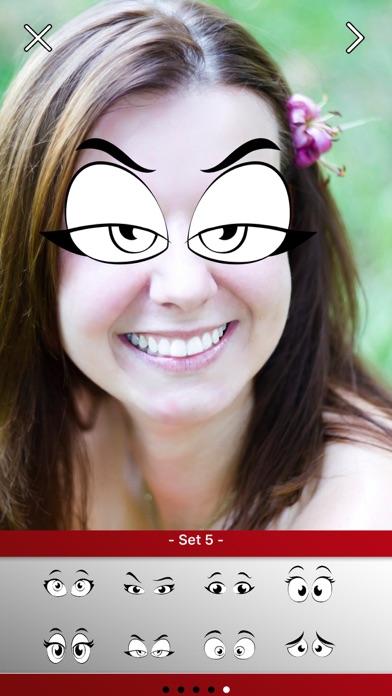 Share Angry Eyes Comic Photo Editor with your friends !
What is new in Angry Eyes Comic Photo Editor?
The ULTIMATE photo application giving you the ability to put angry / silly eyes on all your images. Make your friends laugh, or share them on your favorite social media platform. The app saves your photos to the camera roll, so you can instantly share them with anyone you like!

FEATURES
• Simple and straightforward navigation and usage
• Pinch the image to change image size options
• Choose from 5 sets of eyes that have 8 eye in each of the sets
• A total of 40 different eyes that you can apply to any photo
• Automatically saves to your camera roll for instant access
• Once complete – share or start on a new image with different eyes

What are you waiting for? Download the Angry Eyes app today – it only takes 30 seconds to download and get started!
Tag: Angry Eyes Comic Photo Editor , Angry Eyes Comic Photo Editor
---
Leave a comment
Games and apps related to Photo & Video