Download Car vs Cops 1.0.6 for iPhone & iPad

Category: Games, Entertainment, Arcade, Action,
Name: Car vs Cops
Version: 1.0.6
Download size: 150.34 MB
Date: 2018-03-09T22:30:53Z
Publisher: Ketchapp
Rating: 4+
License: Free
Compatible devices: iPadAir2Cellular-iPadAir2Cellular, iPadThirdGen-iPadThirdGen, iPad72-iPad72, iPadAir2-iPadAir2, iPadMini4G-iPadMini4G, iPad71-iPad71, iPadThirdGen4G-iPadThirdGen4G, iPad74-iPad74, iPadMini4-iPadMini4, iPad611-iPad611, iPadMiniRetina-iPadMiniRetina, iPadAir-iPadAir, iPodTouchFifthGen-iPodTouchFifthGen, iPad612-iPad612, iPhone6sPlus-iPhone6sPlus, iPodTouchSixthGen-iPodTouchSixthGen, iPadFourthGen4G-iPadFourthGen4G, iPhone8Plus-iPhone8Plus, iPhone6-iPhone6, iPhoneX-iPhoneX, iPadMini3Cellular-iPadMini3Cellular, iPadProCellular-iPadProCellular, iPhone7-iPhone7, iPhone5-iPhone5, iPadMiniRetinaCellular-iPadMiniRetinaCellular, iPad23G-iPad23G, iPadPro97-iPadPro97, iPadFourthGen-iPadFourthGen, iPhone4-iPhone4, iPad73-iPad73, iPhone4S-iPhone4S, iPadPro97Cellular-iPadPro97Cellular, iPhone7Plus-iPhone7Plus, iPad2Wifi-iPad2Wifi, iPadMini3-iPadMini3, iPadAirCellular-iPadAirCellular, iPadMini-iPadMini, iPhoneSE-iPhoneSE, iPhone5c-iPhone5c, iPadMini4Cellular-iPadMini4Cellular, iPhone5s-iPhone5s, iPadPro-iPadPro, iPhone8-iPhone8, iPhone6Plus-iPhone6Plus, iPhone6s-iPhone6s
Note: If you are using device with Windows Phone or Android operation system, please scan the qr code
Use your smartphone to scan the QR CODE above to download this application
Screenshot of Car vs Cops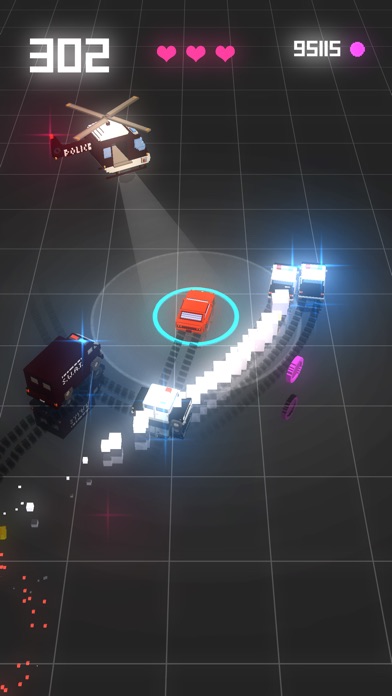 Share Car vs Cops with your friends !
What is new in Car vs Cops?
Escape from cop cars, trucks, tanks and helicopters in this endless high speed chase game.

Maneuver around by either using the joystick or tap controls. Enable combo scoring by letting cops come close to you.

◉ Tons of vehicles
◉ Unlimited challenges
◉ Daily Rewards
◉ Leaderboards
◉ Amazing music and graphics

Download and play now!
Tag: Car vs Cops , Car vs Cops
---
Leave a comment
Games and apps related to Games