Download Cyber Security Symposium 2015 1.0 for iPhone & iPad
Category: Social Networking,
Name: Cyber Security Symposium 2015
Version: 1.0
Download size: 20.86 MB
Date: 2015-05-17T05:05:01Z
Publisher: DoubleDutch, Inc.
Rating: 4+
License: Free
Compatible devices: iPadThirdGen4G-iPadThirdGen4G, iPhone5-iPhone5, iPad71-iPad71, iPhone8-iPhone8, iPad2Wifi-iPad2Wifi, iPhone6sPlus-iPhone6sPlus, iPadAir2-iPadAir2, iPadFourthGen-iPadFourthGen, iPhone7Plus-iPhone7Plus, iPodTouchFifthGen-iPodTouchFifthGen, iPadMini4G-iPadMini4G, iPad612-iPad612, iPadPro-iPadPro, iPad611-iPad611, iPadAirCellular-iPadAirCellular, iPadAir-iPadAir, iPhoneX-iPhoneX, iPhone6-iPhone6, iPadMiniRetinaCellular-iPadMiniRetinaCellular, iPhone6Plus-iPhone6Plus, iPhone7-iPhone7, iPad72-iPad72, iPad73-iPad73, iPodTouchSixthGen-iPodTouchSixthGen, iPhone4-iPhone4, iPadMiniRetina-iPadMiniRetina, iPhone6s-iPhone6s, iPad23G-iPad23G, iPadMini3-iPadMini3, iPadMini4-iPadMini4, iPhoneSE-iPhoneSE, iPhone8Plus-iPhone8Plus, iPadProCellular-iPadProCellular, iPadMini4Cellular-iPadMini4Cellular, iPadMini3Cellular-iPadMini3Cellular, iPadPro97-iPadPro97, iPad74-iPad74, iPhone5c-iPhone5c, iPadThirdGen-iPadThirdGen, iPhone4S-iPhone4S, iPadAir2Cellular-iPadAir2Cellular, iPhone5s-iPhone5s, iPadFourthGen4G-iPadFourthGen4G, iPadMini-iPadMini, iPadPro97Cellular-iPadPro97Cellular
Note: If you are using device with Windows Phone or Android operation system, please scan the qr code
Use your smartphone to scan the QR CODE above to download this application
Screenshot of Cyber Security Symposium 2015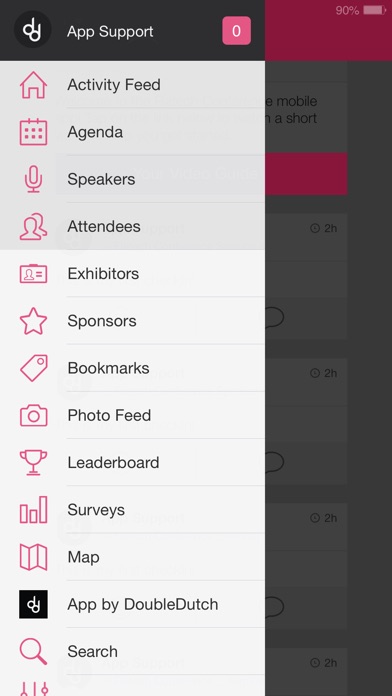 Share Cyber Security Symposium 2015 with your friends !
What is new in Cyber Security Symposium 2015?
Date: 2nd June 2015

Turn Security into an Enabler, Not a Disabler

The Cyber Security Symposium is an exciting one day industry­ leading cyber security conference where leaders, executives, security experts and IT practitioners from all sectors in the region meet. This unique event offers you the opportunity to learn, network and be amongst like­ minded people from a cross­ section of industries. This one day event to learn about cutting­ edge security trends, best practices and the latest threat prevention technologies and strategies that will keep your business safe.
Like it or not, businesses have the burden of protecting information with the same vigor as governments protect secrets. Whether your company's business is in technology, banking, healthcare, fitness or fast food, if you sell something, chances are you have personal data stored in your network.

Understanding your exposure to threats–and what you can do about it is not only responsible business management–it's critical to business survival.
Tag: Cyber Security Symposium 2015 , Cyber Security Symposium 2015
---
Leave a comment
Games and apps related to Social Networking