Download Direct To Aviation GPS 3.9 for iPhone & iPad

Category: Navigation, Travel,
Name: Direct To Aviation GPS
Version: 3.9
Download size: 52.68 MB
Date: 2015-05-30T09:24:00Z
Publisher: Flygo-Aviation Ltd
Rating: 4+
License: Free
Compatible devices: iPadMiniRetina-iPadMiniRetina, iPadMini3Cellular-iPadMini3Cellular, iPadProCellular-iPadProCellular, iPadMini3-iPadMini3, iPad2Wifi-iPad2Wifi, iPadMini4Cellular-iPadMini4Cellular, iPadMini-iPadMini, iPhone4S-iPhone4S, iPadFourthGen-iPadFourthGen, iPhone5-iPhone5, iPhone8-iPhone8, iPadThirdGen-iPadThirdGen, iPhone5c-iPhone5c, iPhoneX-iPhoneX, iPadPro97-iPadPro97, iPad23G-iPad23G, iPad73-iPad73, iPadAir-iPadAir, iPhone6Plus-iPhone6Plus, iPhone5s-iPhone5s, iPodTouchFifthGen-iPodTouchFifthGen, iPad72-iPad72, iPhone8Plus-iPhone8Plus, iPad74-iPad74, iPhone7-iPhone7, iPadAirCellular-iPadAirCellular, iPhone7Plus-iPhone7Plus, iPadAir2Cellular-iPadAir2Cellular, iPad612-iPad612, iPhone6-iPhone6, iPadMini4-iPadMini4, iPodTouchSixthGen-iPodTouchSixthGen, iPad611-iPad611, iPadFourthGen4G-iPadFourthGen4G, iPhone6sPlus-iPhone6sPlus, iPadPro97Cellular-iPadPro97Cellular, iPadThirdGen4G-iPadThirdGen4G, iPadMini4G-iPadMini4G, iPhoneSE-iPhoneSE, iPadAir2-iPadAir2, iPhone6s-iPhone6s, iPadPro-iPadPro, iPadMiniRetinaCellular-iPadMiniRetinaCellular, iPad71-iPad71
Note: If you are using device with Windows Phone or Android operation system, please scan the qr code
Use your smartphone to scan the QR CODE above to download this application
Screenshot of Direct To Aviation GPS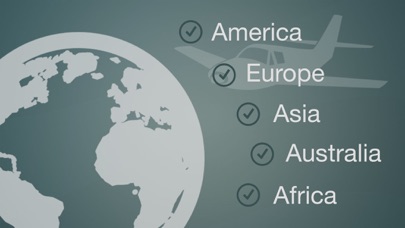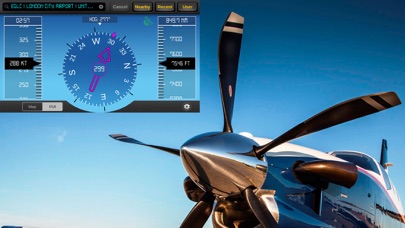 Share Direct To Aviation GPS with your friends !
What is new in Direct To Aviation GPS?
Thanks everyone for making FlyGo-Aviation apps so successful, with over 100.000 downloads!

This FlyGo-Aviation product is a real time VFR navigation system for pilots.

"We keep it simple"
Our aviation GPS application is specially designed to make flight navigation easy, quick and safe.

Features:
- Airport database of the world (offline)
- Multi-unit setting
- RMI based flight GPS
- Air navigation free-fly aids: Heading, track, bearing, distance (DME), time en route (ETA) and speed calculations

New air navigation pro-aids coming soon:
- Pilot atlas
- Aeronautical & aviation charts
- IFR cockpit mode
- Pilot uni plan mode

In free version of Aviation GPS one airport can be selected from each counties.
Full version is unlimited, it's available by in-app purchase.

Enjoy the app & FLY SAFE!
The FlyGo-Aviation Team.
Tag: Direct To Aviation GPS , Direct To Aviation GPS
---
Leave a comment
Games and apps related to Navigation