Download Grand Canyon National Park POI Map 1.0 for iPhone & iPad
Category: Travel, Navigation,
Name: Grand Canyon National Park POI Map
Version: 1.0
Download size: 122.91 MB
Date: 2015-06-06T00:08:55Z
Publisher: Kiet HO
Rating: 4+
License: Free
Compatible devices: iPadAir-iPadAir, iPadFourthGen4G-iPadFourthGen4G, iPad2Wifi-iPad2Wifi, iPad73-iPad73, iPadAir2Cellular-iPadAir2Cellular, iPad611-iPad611, iPadMini4-iPadMini4, iPhone4-iPhone4, iPhone5c-iPhone5c, iPhone6s-iPhone6s, iPadMini3-iPadMini3, iPadMini-iPadMini, iPadMini3Cellular-iPadMini3Cellular, iPhone5s-iPhone5s, iPadMini4Cellular-iPadMini4Cellular, iPodTouchFifthGen-iPodTouchFifthGen, iPad72-iPad72, iPodTouchFourthGen-iPodTouchFourthGen, iPhone6sPlus-iPhone6sPlus, iPad23G-iPad23G, iPhone3GS-iPhone-3GS, iPadMiniRetina-iPadMiniRetina, iPhone8-iPhone8, iPadAir2-iPadAir2, iPadThirdGen-iPadThirdGen, iPadPro-iPadPro, iPad74-iPad74, iPhone6Plus-iPhone6Plus, iPhoneSE-iPhoneSE, iPadMini4G-iPadMini4G, iPad612-iPad612, iPad71-iPad71, iPadPro97-iPadPro97, iPhone4S-iPhone4S, iPadPro97Cellular-iPadPro97Cellular, iPadThirdGen4G-iPadThirdGen4G, iPhone8Plus-iPhone8Plus, iPadMiniRetinaCellular-iPadMiniRetinaCellular, iPodTouchSixthGen-iPodTouchSixthGen, iPadProCellular-iPadProCellular, iPhone7-iPhone7, iPhone7Plus-iPhone7Plus, iPhone6-iPhone6, iPhone5-iPhone5, iPadAirCellular-iPadAirCellular, iPhoneX-iPhoneX, iPadFourthGen-iPadFourthGen
Note: If you are using device with Windows Phone or Android operation system, please scan the qr code
Use your smartphone to scan the QR CODE above to download this application
Screenshot of Grand Canyon National Park POI Map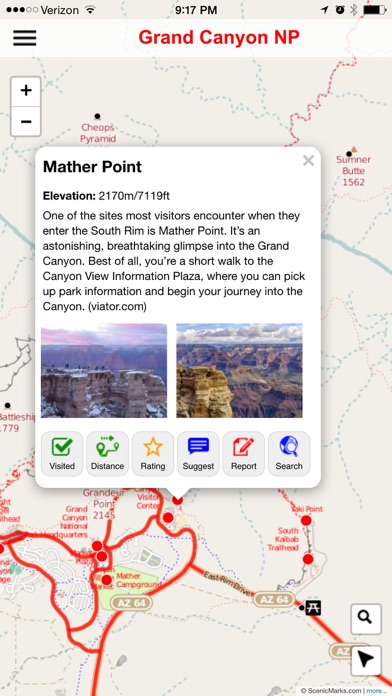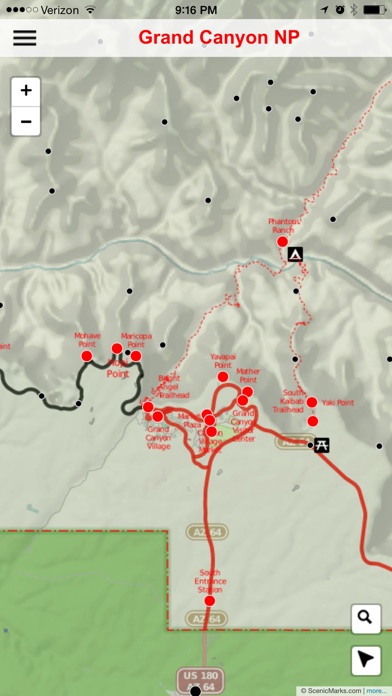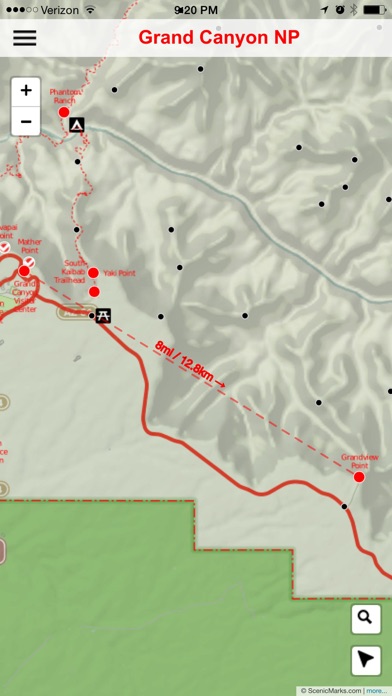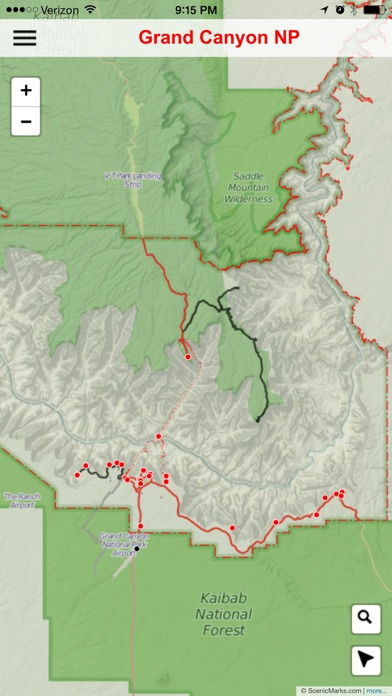 Share Grand Canyon National Park POI Map with your friends !
What is new in Grand Canyon National Park POI Map?
This map contains the information of attractions at Grand Canyon National Park. The information is similar to the printed maps which visitors received at the park's entrances. It is totally FREE and OFFLINE, neither in-app purchase nor internet connection required. With GPS support, visitors will find it easier to navigate through the park without skipping any attraction. There will be no more multi-folding large printed map in your car. This map's version includes the following features:

- Showing current location
- GPS Support
- Attractions with information
- Hiking trails
- Estimating distances
- Marking visited places
- Saving your car location
- And more...
Tag: Grand Canyon National Park POI Map , Grand Canyon National Park POI Map
---
Leave a comment
Games and apps related to Travel