Download IDF ePHR 1.3 for iPhone & iPad
Category: Health & Fitness,
Name: IDF ePHR
Version: 1.3
Download size: 8.04 MB
Date: 2015-06-17T20:14:46Z
Publisher: Immune Deficiency Foundation Inc
Rating: 12+
License: Free
Compatible devices: iPodTouchFifthGen-iPodTouchFifthGen, iPad71-iPad71, iPad2Wifi-iPad2Wifi, iPhone7-iPhone7, iPadProCellular-iPadProCellular, iPhone5-iPhone5, iPad72-iPad72, iPadThirdGen-iPadThirdGen, iPhone4S-iPhone4S, iPadMiniRetinaCellular-iPadMiniRetinaCellular, iPhoneSE-iPhoneSE, iPadAirCellular-iPadAirCellular, iPodTouchSixthGen-iPodTouchSixthGen, iPodTouchFourthGen-iPodTouchFourthGen, iPadPro97-iPadPro97, iPad23G-iPad23G, iPhone7Plus-iPhone7Plus, iPad611-iPad611, iPhone8-iPhone8, iPadAir2-iPadAir2, iPhone3GS-iPhone-3GS, iPadFourthGen-iPadFourthGen, iPadPro-iPadPro, iPadAir2Cellular-iPadAir2Cellular, iPhone6sPlus-iPhone6sPlus, iPadMiniRetina-iPadMiniRetina, iPadMini3-iPadMini3, iPadMini-iPadMini, iPadFourthGen4G-iPadFourthGen4G, iPhone5s-iPhone5s, iPadAir-iPadAir, iPad612-iPad612, iPhone5c-iPhone5c, iPhone4-iPhone4, iPadMini4-iPadMini4, iPhone6-iPhone6, iPhoneX-iPhoneX, iPhone6Plus-iPhone6Plus, iPadMini4Cellular-iPadMini4Cellular, iPad74-iPad74, iPhone8Plus-iPhone8Plus, iPad73-iPad73, iPadPro97Cellular-iPadPro97Cellular, iPhone6s-iPhone6s, iPadMini3Cellular-iPadMini3Cellular, iPadThirdGen4G-iPadThirdGen4G, iPadMini4G-iPadMini4G
Note: If you are using device with Windows Phone or Android operation system, please scan the qr code
Use your smartphone to scan the QR CODE above to download this application
Screenshot of IDF ePHR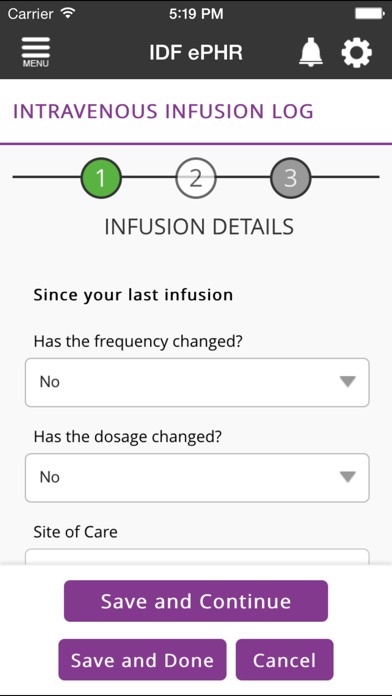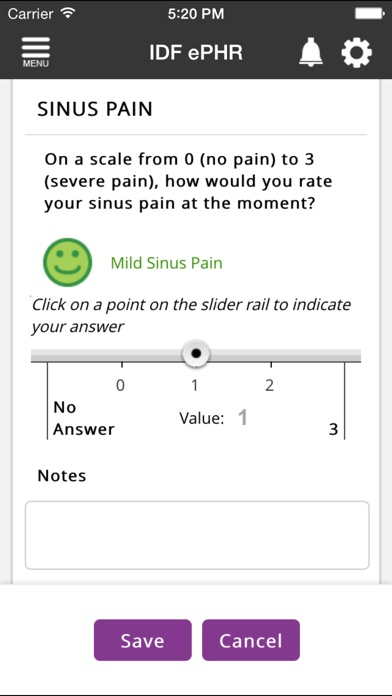 Share IDF ePHR with your friends !
What is new in IDF ePHR?
The IDF ePHR Mobile App is the electronic personal health record developed by the Immune Deficiency Foundation for the primary immunodeficiency (PI) community. Featuring innovative technology, it uses an advanced online system to transform how individuals with PI manage their health!
---
Leave a comment
Games and apps related to Health & Fitness