Download RC Monster Truck 1.0.3 for iPhone & iPad

Category: Games, Simulation, Entertainment, Racing,
Name: RC Monster Truck
Version: 1.0.3
Download size: 67.94 MB
Date: 2015-06-11T01:51:17Z
Publisher: ANDAGAMES SL
Rating: 4+
License: Free
Compatible devices: iPhoneSE-iPhoneSE, iPadMini4Cellular-iPadMini4Cellular, iPadMini4-iPadMini4, iPadFourthGen-iPadFourthGen, iPodTouchSixthGen-iPodTouchSixthGen, iPadProCellular-iPadProCellular, iPadMini-iPadMini, iPadThirdGen-iPadThirdGen, iPad72-iPad72, iPhone8-iPhone8, iPad73-iPad73, iPad71-iPad71, iPadPro-iPadPro, iPadPro97-iPadPro97, iPhone6Plus-iPhone6Plus, iPadFourthGen4G-iPadFourthGen4G, iPhone8Plus-iPhone8Plus, iPhone6-iPhone6, iPad74-iPad74, iPadMini3Cellular-iPadMini3Cellular, iPhoneX-iPhoneX, iPadAirCellular-iPadAirCellular, iPadMini3-iPadMini3, iPad23G-iPad23G, iPad2Wifi-iPad2Wifi, iPodTouchFifthGen-iPodTouchFifthGen, iPad611-iPad611, iPad612-iPad612, iPhone5-iPhone5, iPhone5s-iPhone5s, iPadMini4G-iPadMini4G, iPadAir2Cellular-iPadAir2Cellular, iPhone7-iPhone7, iPadAir2-iPadAir2, iPadMiniRetinaCellular-iPadMiniRetinaCellular, iPhone6sPlus-iPhone6sPlus, iPadAir-iPadAir, iPhone5c-iPhone5c, iPhone7Plus-iPhone7Plus, iPadPro97Cellular-iPadPro97Cellular, iPhone6s-iPhone6s, iPhone4-iPhone4, iPhone4S-iPhone4S, iPadThirdGen4G-iPadThirdGen4G, iPadMiniRetina-iPadMiniRetina
Note: If you are using device with Windows Phone or Android operation system, please scan the qr code
Use your smartphone to scan the QR CODE above to download this application
Screenshot of RC Monster Truck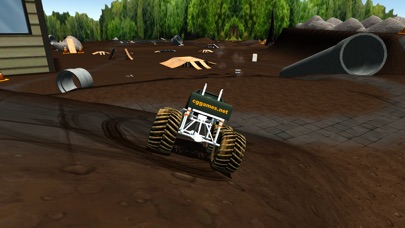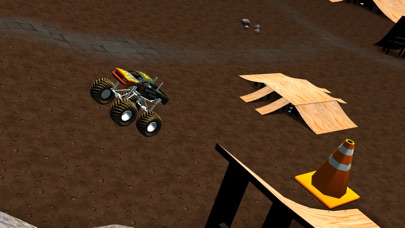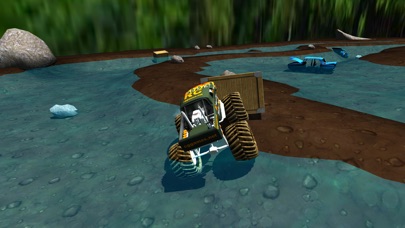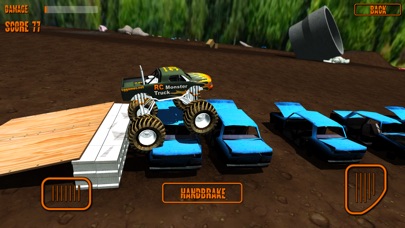 Share RC Monster Truck with your friends !
What is new in RC Monster Truck?
Welcome to the backyard of RC Monster Truck!

Taking advantage of the works in the studio we have built an off-road racing circuit where there are all kinds of obstacles. From stunning pool with a draft royal water or concrete pipes converted into ramps vertigo jumps. We have also built mountains and hills, with dangerous roads; and even a cross circuit to jump with your monster truck and make a BigAir.

Get behind the steer wheel of your 4x4 monster truck and get ready to do literally what the hell you want on the road. Skids, jumps, smash cars, rocks and even a miniature cannon with an underground circuit. Use piping work to jump as high as possible in this radio control simulator racing game.

The actual physics of the car will make your car drive like a real monster truck so beware take a curve too fast ... may vuelques first try a few times. Drive carefully but most racing as you can!
In this racing game open type of world you should try not to crash your monster truck too to prevent the car explodes. A real monster truck simulator radio control. Gradually you see how your car full of dents and damage the bar rises to the red zone.

Achievements Unlock Secrets: There are several hidden missions and achievements that will give more of a headache, as well as hours of fun and games.

Compete against the world with Global score; the more skidding done by and more airtime keep the car, more points you earn.

Translated to English, French, German, Spanish, Italian, Portuguese, Hindi, Japanese, Chinese.

If you like radio control and racing drive download now RC Monster Truck simulator for free and start driving.
Tag: RC Monster Truck , RC Monster Truck
---
Leave a comment
Games and apps related to Games
Latest free apps and games