Download Rat Hand Funny Joke 1.0 for iPhone & iPad
Category: Games, Simulation, Entertainment, Adventure,
Name: Rat Hand Funny Joke
Version: 1.0
Download size: 39.72 MB
Date: 2015-05-30T14:46:24Z
Publisher: Denis Ivanov
Rating: 9+
License: Free
Compatible devices: iPad23G-iPad23G, iPadMiniRetinaCellular-iPadMiniRetinaCellular, iPhone6s-iPhone6s, iPadWifi-iPadWifi, iPad2Wifi-iPad2Wifi, iPad3G-iPad3G, iPodTouchFourthGen-iPodTouchFourthGen, iPhone6sPlus-iPhone6sPlus, iPodTouchFifthGen-iPodTouchFifthGen, iPhone4S-iPhone4S, iPodTouchThirdGen-iPodTouchThirdGen, iPad612-iPad612, iPadMini3-iPadMini3, iPhoneSE-iPhoneSE, iPhone8-iPhone8, iPadMini4Cellular-iPadMini4Cellular, iPad611-iPad611, iPhone5s-iPhone5s, iPadAir-iPadAir, iPhone6-iPhone6, iPhone5-iPhone5, iPadAir2Cellular-iPadAir2Cellular, iPadPro97-iPadPro97, iPadMini3Cellular-iPadMini3Cellular, iPadMiniRetina-iPadMiniRetina, iPadMini-iPadMini, iPhone7Plus-iPhone7Plus, iPadMini4-iPadMini4, iPadAir2-iPadAir2, iPad71-iPad71, iPodTouchSixthGen-iPodTouchSixthGen, iPad72-iPad72, iPhone6Plus-iPhone6Plus, iPadThirdGen-iPadThirdGen, iPadAirCellular-iPadAirCellular, iPadProCellular-iPadProCellular, iPhone5c-iPhone5c, iPad74-iPad74, iPhone4-iPhone4, iPhoneX-iPhoneX, iPhone7-iPhone7, iPhone3GS-iPhone-3GS, iPhone8Plus-iPhone8Plus, iPadFourthGen-iPadFourthGen, iPadFourthGen4G-iPadFourthGen4G, iPadPro97Cellular-iPadPro97Cellular, iPadPro-iPadPro, iPadThirdGen4G-iPadThirdGen4G, iPadMini4G-iPadMini4G, iPad73-iPad73
Note: If you are using device with Windows Phone or Android operation system, please scan the qr code
Use your smartphone to scan the QR CODE above to download this application
Screenshot of Rat Hand Funny Joke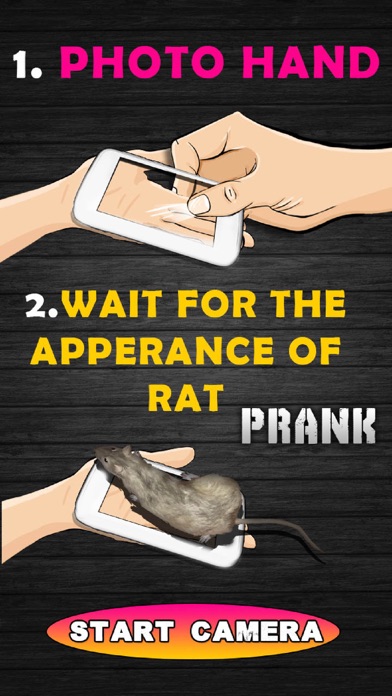 Share Rat Hand Funny Joke with your friends !
What is new in Rat Hand Funny Joke?
This app is intended for entertainment purposes only and does not provide true Rat .
Rat Hand Funny Joke - this application simulation game joke! Raffle friends and relatives! Very scary and try it yourself!
Make a photo palm, place the phone on hand and wait for the result!
This game is designed to draw a joke and fun!
Tag: Rat Hand Funny Joke , Rat Hand Funny Joke
---
Leave a comment
Games and apps related to Games
Latest free apps and games