Download Subway Ninja: Escape From Hell 3D 1.0.1 for iPhone & iPad

Category: Games, Arcade, Entertainment, Music,
Name: Subway Ninja: Escape From Hell 3D
Version: 1.0.1
Download size: 73.02 MB
Date: 2016-03-11T17:27:43Z
Publisher: Dao Du
Rating: 9+
License: Free
Compatible devices: iPhone6-iPhone6, iPad23G-iPad23G, iPad71-iPad71, iPadMini-iPadMini, iPad612-iPad612, iPadAir2-iPadAir2, iPadMiniRetina-iPadMiniRetina, iPadThirdGen4G-iPadThirdGen4G, iPad72-iPad72, iPhone8Plus-iPhone8Plus, iPadMini4Cellular-iPadMini4Cellular, iPhone4-iPhone4, iPadThirdGen-iPadThirdGen, iPhone7-iPhone7, iPad73-iPad73, iPadMini4-iPadMini4, iPadMini3-iPadMini3, iPadMiniRetinaCellular-iPadMiniRetinaCellular, iPodTouchSixthGen-iPodTouchSixthGen, iPadMini3Cellular-iPadMini3Cellular, iPad2Wifi-iPad2Wifi, iPadFourthGen-iPadFourthGen, iPhoneX-iPhoneX, iPadAir2Cellular-iPadAir2Cellular, iPhone7Plus-iPhone7Plus, iPhone6Plus-iPhone6Plus, iPadPro-iPadPro, iPadFourthGen4G-iPadFourthGen4G, iPad74-iPad74, iPhone5s-iPhone5s, iPodTouchFifthGen-iPodTouchFifthGen, iPhone8-iPhone8, iPhone5c-iPhone5c, iPadMini4G-iPadMini4G, iPhone5-iPhone5, iPhone6sPlus-iPhone6sPlus, iPadAir-iPadAir, iPhone6s-iPhone6s, iPadPro97-iPadPro97, iPadProCellular-iPadProCellular, iPhone4S-iPhone4S, iPadAirCellular-iPadAirCellular, iPad611-iPad611, iPadPro97Cellular-iPadPro97Cellular, iPhoneSE-iPhoneSE
Note: If you are using device with Windows Phone or Android operation system, please scan the qr code
Use your smartphone to scan the QR CODE above to download this application
Screenshot of Subway Ninja: Escape From Hell 3D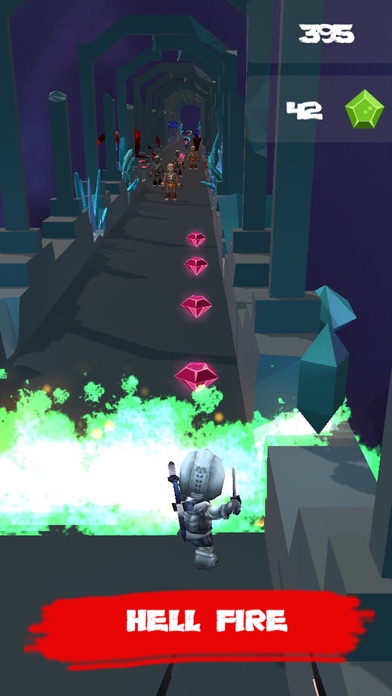 Share Subway Ninja: Escape From Hell 3D with your friends !
What is new in Subway Ninja: Escape From Hell 3D?
**** BE CAREFUL - VERY ADDICTED - SO BEAUTIFUL ****

You 're ninja shadow !
You steal the Grus jewel ( power of hell ) !
You need escape from hell !
Guards,Monster,Devil... you should be careful !
Run, Run to Run... Swipe Left , Right control ninja

----> You thinking that so easy?

NO !!!!!!!!!!!!!!!!!!!!!!!!!!!!!!!!!

With amazing sound effect, exciting gameplay and awesome design , very very beautiful... you can't to winner ... Easily

- BEST MUSIC
- BEST GRAPHICS
- BEST EFFECTS
- MORE CHARACTERS

TRYING NOW TODAY !

NO TIME TO REST!! SAVE OUR WORLD NOW!! ESCAPE FROM HELL.....
Tag: Subway Ninja: Escape From Hell 3D , Subway Ninja , Escape From Hell 3D
---
Leave a comment
Games and apps related to Games
Latest free apps and games