Download Tango Social Club 1.6.10.21 for iPhone & iPad
Category: Social Networking,
Name: Tango Social Club
Version: 1.6.10.21
Download size: 26.48 MB
Date: 2015-01-21T02:42:07Z
Publisher: tango ozkosem
Rating: 4+
License: Free
Compatible devices: iPhone6sPlus-iPhone6sPlus, iPadThirdGen4G-iPadThirdGen4G, iPadMini4G-iPadMini4G, iPhone4-iPhone4, iPadPro97-iPadPro97, iPhone6-iPhone6, iPadFourthGen4G-iPadFourthGen4G, iPadMini3-iPadMini3, iPadMini3Cellular-iPadMini3Cellular, iPadAir2Cellular-iPadAir2Cellular, iPhone7-iPhone7, iPhone5-iPhone5, iPad2Wifi-iPad2Wifi, iPadPro97Cellular-iPadPro97Cellular, iPad611-iPad611, iPad612-iPad612, iPhoneSE-iPhoneSE, iPhoneX-iPhoneX, iPadThirdGen-iPadThirdGen, iPad23G-iPad23G, iPadPro-iPadPro, iPhone8Plus-iPhone8Plus, iPhone5c-iPhone5c, iPadMiniRetina-iPadMiniRetina, iPhone7Plus-iPhone7Plus, iPadMiniRetinaCellular-iPadMiniRetinaCellular, iPhone5s-iPhone5s, iPodTouchSixthGen-iPodTouchSixthGen, iPhone4S-iPhone4S, iPad74-iPad74, iPadProCellular-iPadProCellular, iPhone6Plus-iPhone6Plus, iPhone6s-iPhone6s, iPadAir-iPadAir, iPad72-iPad72, iPadFourthGen-iPadFourthGen, iPadMini4-iPadMini4, iPodTouchFifthGen-iPodTouchFifthGen, iPadAir2-iPadAir2, iPadAirCellular-iPadAirCellular, iPadMini-iPadMini, iPad73-iPad73, iPhone8-iPhone8, iPadMini4Cellular-iPadMini4Cellular, iPad71-iPad71
Note: If you are using device with Windows Phone or Android operation system, please scan the qr code
Use your smartphone to scan the QR CODE above to download this application
Screenshot of Tango Social Club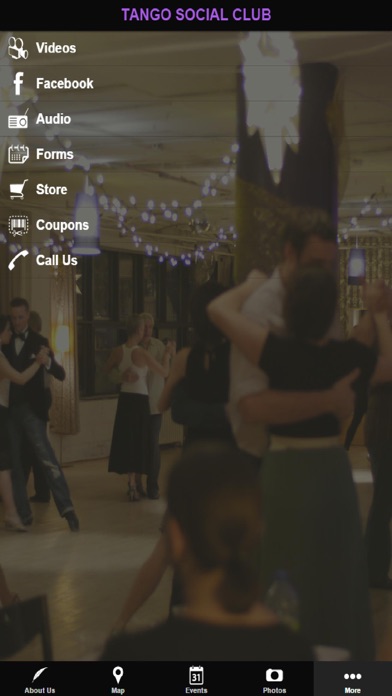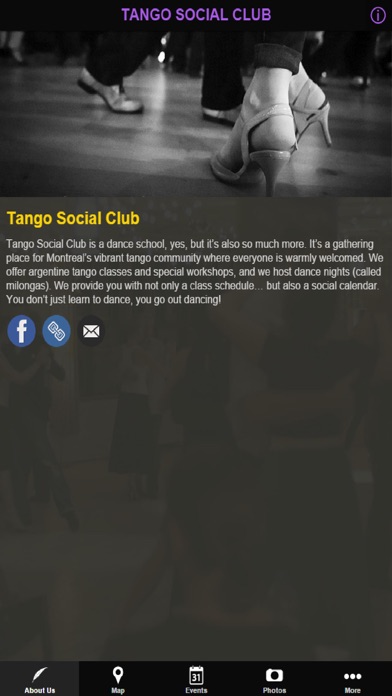 Share Tango Social Club with your friends !
What is new in Tango Social Club?
Tango Social Club app is a mobile portal for staying up to date with the activities of TSC, premiere tango school in Montréal. Special offers, member discounts and early bird deals are accessible whether you are on a smartphone or a tablet.
Tag: Tango Social Club , Tango Social Club
---
Leave a comment
Games and apps related to Social Networking
Latest free apps and games