Download The Track Tracker - Motorcycle Utility 2.1.0 for iPhone & iPad
Name: The Track Tracker - Motorcycle Utility
Version: 2.1.0
Download size: 23.76 MB
Date: 2015-05-22T07:36:52Z
Publisher: Daniel Zahn
Rating: 4+
License: $2.99
Compatible devices: iPadThirdGen4G-iPadThirdGen4G, iPadAir2-iPadAir2, iPadPro-iPadPro, iPadProCellular-iPadProCellular, iPadFourthGen-iPadFourthGen, iPad72-iPad72, iPadMini4-iPadMini4, iPadMini4Cellular-iPadMini4Cellular, iPhone3GS-iPhone-3GS, iPadMini-iPadMini, iPadPro97-iPadPro97, iPhone4-iPhone4, iPhone6-iPhone6, iPadMini3Cellular-iPadMini3Cellular, iPadMiniRetina-iPadMiniRetina, iPadThirdGen-iPadThirdGen, iPhoneSE-iPhoneSE, iPadAir2Cellular-iPadAir2Cellular, iPhone5s-iPhone5s, iPad74-iPad74, iPhoneX-iPhoneX, iPadMiniRetinaCellular-iPadMiniRetinaCellular, iPhone7-iPhone7, iPhone8-iPhone8, iPadPro97Cellular-iPadPro97Cellular, iPadAir-iPadAir, iPadFourthGen4G-iPadFourthGen4G, iPhone5c-iPhone5c, iPad612-iPad612, iPodTouchSixthGen-iPodTouchSixthGen, iPhone5-iPhone5, iPhone8Plus-iPhone8Plus, iPadMini3-iPadMini3, iPad71-iPad71, iPodTouchFifthGen-iPodTouchFifthGen, iPad73-iPad73, iPadAirCellular-iPadAirCellular, iPad611-iPad611, iPhone6Plus-iPhone6Plus, iPhone7Plus-iPhone7Plus, iPad23G-iPad23G, iPad2Wifi-iPad2Wifi, iPhone6sPlus-iPhone6sPlus, iPhone4S-iPhone4S, iPodTouchFourthGen-iPodTouchFourthGen, iPadMini4G-iPadMini4G, iPhone6s-iPhone6s
Note: If you are using device with Windows Phone or Android operation system, please scan the qr code
Use your smartphone to scan the QR CODE above to download this application
Screenshot of The Track Tracker - Motorcycle Utility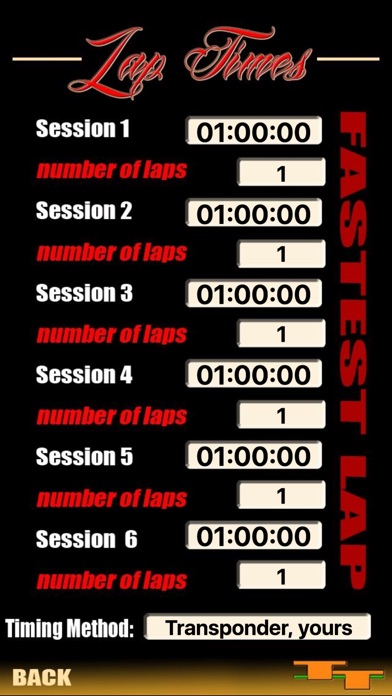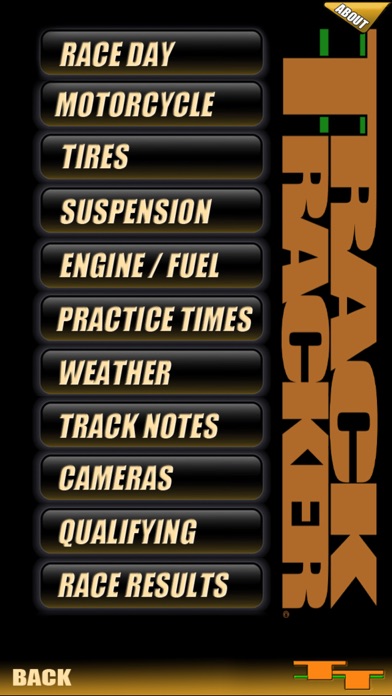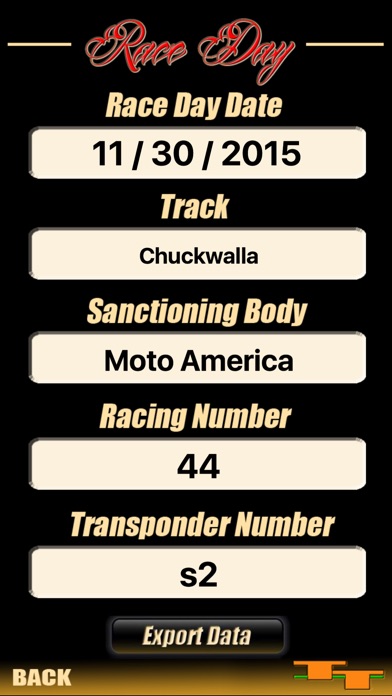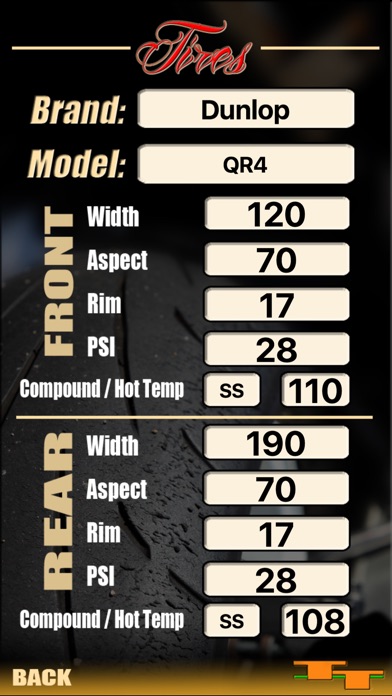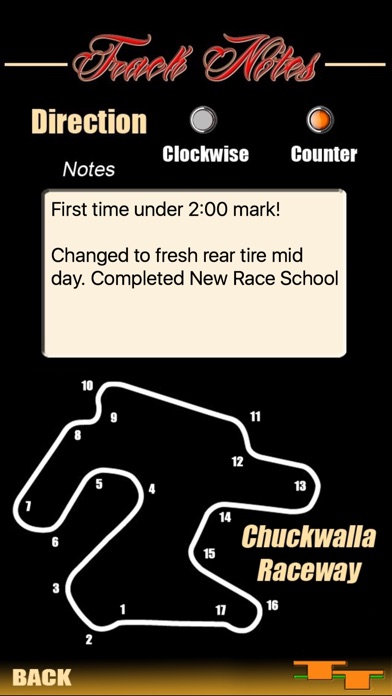 Share The Track Tracker - Motorcycle Utility with your friends !
What is new in The Track Tracker - Motorcycle Utility?
The Track Tracker is the first app for Smart Phones or Tablets that is dedicated to helping you go faster at the Race Track. The Track Tracker allows you to collect together all pertinent data from Track Days or even Race Days so that you can refer back to what worked for you last time you were at that track or event. TT stores your Lap Times, Suspension settings, Tire info, Engine mapping, Gearing, Fuel, Weather conditions, even where you put your Camera last time out! For Track Days you can store ratings about your experience with the provider, facilities, pit area and other information that can help you next time. You can also store any contacts you made at the event for reference next time. When you want to take the data off line you can export all data stored as a spread sheet so that you can have a record of it on your computer. Using iTunes file sharing you can backup your data files and bring them back later if desired. The Track Tracker will allow you to get your bike setup quick, just like the pros do!

* 31 Track maps built in.
* 19 Bike brands plus support custom brands to describe your bike.
* 8 Metrics to review your track day experience.
Tag: The Track Tracker - Motorcycle Utility , The Track Tracker - Motorcycle Utility
---
Leave a comment
Games and apps related to Sports