Download WhatsThat? 1.1 for iPhone & iPad
Category: Games, Puzzle, Word, Entertainment,
Name: WhatsThat?
Version: 1.1
Download size: 76.67 MB
Date: 2015-07-01T07:00:00Z
Publisher: Alex Codrington
Rating: 4+
License: Free
Compatible devices: iPadPro97Cellular-iPadPro97Cellular, iPhone6sPlus-iPhone6sPlus, iPhone6-iPhone6, iPhone5c-iPhone5c, iPhone8Plus-iPhone8Plus, iPadMini3-iPadMini3, iPadMini3Cellular-iPadMini3Cellular, iPadProCellular-iPadProCellular, iPadMini4-iPadMini4, iPadPro97-iPadPro97, iPhoneSE-iPhoneSE, iPhone5-iPhone5, iPodTouchSixthGen-iPodTouchSixthGen, iPadMini-iPadMini, iPhone6Plus-iPhone6Plus, iPadAirCellular-iPadAirCellular, iPodTouchFifthGen-iPodTouchFifthGen, iPadFourthGen4G-iPadFourthGen4G, iPad2Wifi-iPad2Wifi, iPhone4S-iPhone4S, iPhone6s-iPhone6s, iPhone7Plus-iPhone7Plus, iPad73-iPad73, iPadPro-iPadPro, iPhone8-iPhone8, iPhone7-iPhone7, iPadAir2-iPadAir2, iPad72-iPad72, iPadThirdGen-iPadThirdGen, iPad23G-iPad23G, iPad71-iPad71, iPadMini4Cellular-iPadMini4Cellular, iPadAir2Cellular-iPadAir2Cellular, iPadMini4G-iPadMini4G, iPad611-iPad611, iPadAir-iPadAir, iPhone5s-iPhone5s, iPadThirdGen4G-iPadThirdGen4G, iPad74-iPad74, iPad612-iPad612, iPadFourthGen-iPadFourthGen, iPadMiniRetina-iPadMiniRetina, iPhoneX-iPhoneX, iPadMiniRetinaCellular-iPadMiniRetinaCellular
Note: If you are using device with Windows Phone or Android operation system, please scan the qr code
Use your smartphone to scan the QR CODE above to download this application
Screenshot of WhatsThat?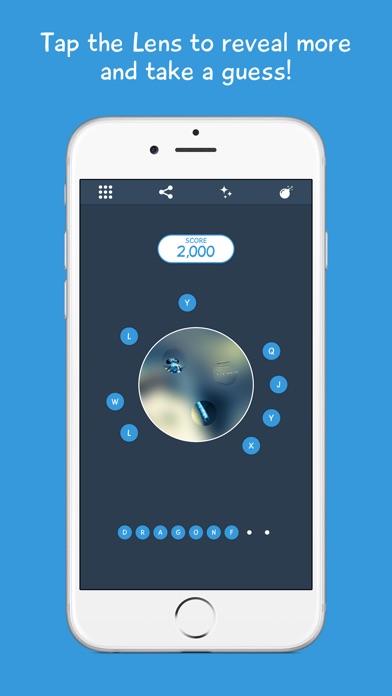 Share WhatsThat? with your friends !
What is new in WhatsThat??
WHATS THAT?
Can you guess what's hidden in the Lens?

CREATE AND SHARE
Upload your own images to create Lenses which can be played with other users around the world.

TONS OF CONTENT
Over 100 different Lenses to play and guess straight away.
Tag: WhatsThat? , WhatsThat?
---
Leave a comment
Games and apps related to Games
Latest free apps and games